Created 20 Nov. 2022 @ 14:11
Updated 9 Feb 2023 @ 22:27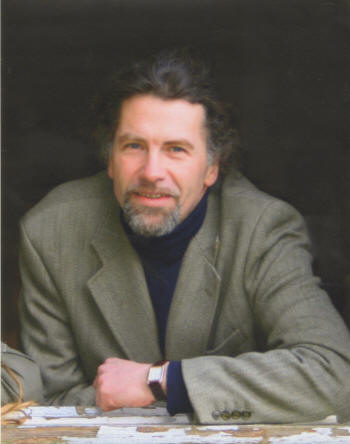 Charles Robert Lund (Rob) Strachan,
Commander of the Honourable Clan Strachan


The last Chief of Clan Strachan was Admiral Sir Richard John Strachan, Bart. who died in 1829, nearly 200 years ago. On 17 November 2022, correspondence was received from the Lyon Clerk, Mr. Russell Hunter, confirming the Lord Lyon King of Arms is content with the proposal for proceedings to recognise Mr. Rob Strachan, Commander of Clan Strachan, as hereditary Chief of the Honourable Clan Strachan, in the Spring or Summer of 2024.
It is still very early in the planning stage, and we still await the Lord Lyon's appointment of a Supervising Officer.
The Society is expecting somewhere in excess of 200, and upwards of 500 Strachans from around the globe to descend upon Aberdeenshire for various events planned throughout the week.
Want to be an Attendee?
Email Us to let us know if you're interested in being an Attendee to the 2024 Family Convention (read below for qualifications).
Guidance regarding the holding of a Family Convention is provided by the Court of Lord Lyon.
Of particular interest here, the Clan Society, is indeed, not the clan.
On 9 April 2014, a Strachan Family Convention (Ref. Part 1 of the video) was held under the jurisdiction of the Court of the Lord Lyon, and the appointed Supervising Officer was Charles Burnett, Ross Herald Extraordinary. It was then Rob Strachan was appointed Commander of the Hounorable Clan Strachan. In 2014, Attendees of the Family Convention included no more than 25 individuals who were 'prominent and eminent members of the Family'. This included Clan Strachan Armigers, Scottish landowners, professionals (i.e., physicians, solicitors, accountants, engineers), military officers, non-commissioned officers, entrepreneurs, graduate degreed individuals, and other gentlemen and women of a prominent nature born a STRACHAN (spelling broadly defined). Between 2011 to 2014, the Society sent over 3,000 emails worldwide, and over 300 letters to Strachans listed in the Scottish white pages who appeared to be property owners, and prominently advertised the Family Convention on our website and newsletter. The Family Convention was also advertised in the Aberdeen Press & Journal. One of the requirements was that our group of Attendees be geographically dispersed, with strong representation in Scotland. Per the video, in 2014, of the 25 Family Convention attendees, we had 11 individuals from Britain nine of whom were from Scotland, 8 Americans, 3 Canadian, and 3 Australian. Attendees of the Family Convention cannot be related by within the degree of first cousin.
2024 Clan Strachan Family Convention Attendee List

(NOT approved by the Supervising Officer - Tentative)

Armigers listed in order of grant date

---


Petition for Arms Lodged


Charles Robert Lund Strachan
Mill of Strachan, Strachan, Aberdeenshire
Commander of the Honourable Clan Strachan


---






Sir Hew Francis Anthony Strachan, Knight, MA, PhD, DL (Tweeddale), Hon D Univ (Univ of Paisley), FRSE, FRHistS

Laird of Glenhighton Farm, Broughton, Biggar, Scotland

---





James Andrew (Jim) Strachan, BBA, MBA, FSAScot
Co-Founder, Treasurer, and past President and Vice President of the Clan Strachan Society;
Trustee, Clan Strachan Charitable Trust (Scotland)

Temecula, CA (USA)

---






Much Honoured Roderick Strachan, Baron of Benholm
Regional Commissioner, Scotland, Clan Strachan Society
Trustee, Clan Strachan Charitable Trust (Scotland)

Benholm Castle, Scotland

---





Dr. T. Martin Strahan, MB BS, DrPH, FRACP, FAFPHM, FACPM


Member and Director, Clan Strachan Society;
Trustee, Clan Strachan Charitable Trust

Bundaberg, Queensland, Australia

<![if !supportLineBreakNewLine]>
<![endif]>

---






James Andrew (Drew) Strachan, Warrant Officer, (RA-Ret.)
Elgin, Scotland

---



Petition for Arms Lodged

Michael Ray (Mike) Strawhun, BA

Ojai, California (USA)

---




Arms of Clan Strachan Society

Dennis Craig Strawhun, President and Representor
Armigerous Clan Strachan Society

Carlsbad, CA (USA)

---



9
John Sublet Strachan
Colorado (USA)


---



10
Dr. David Strachan, BSc, Parasitology; PhD, Parasitology; VetMB, Veterinary Medicine
Alford, Scotland


---



11
Capt. Les Strachan (SAAS-Ret)
Fetteresso, Scotland

---



12
George Duncan Strachan,

M.

Poli.

Sci.


New Jersey (USA)

---



13
Walter Lewis Strachan (Black Watch TAVR - Ret)
Dunfermline, Scotland

---



14
Richard John Strachan, MA Archaeology, M.Sc. Geographical Information Science
Head of Cultural Resources, Historic Environment Scotland
Dunbar, Scotland

---



15
William (Bill) Strachan
Ballachullish, Scotland

---



16
Garry Strachan, Cert. Genealogist. IHGS, Member AGRA,
Member APG
Daventry, England


---



17
Walter George Strachan
Nova Scotia (Canada)

---



18
Lloyd Strachan, B.Sc., M. Sc., Ph.D., Agricultural Economics
Ottawa, ON (Canada)

---



19
TBD

---



20
TBD

---



21
TBD

---



22
TBD

---



23
TBD

---



24
TBD

---



25
TBD

---



Please check back with this page. It will be updated when further information becomes available.