Tartan of Clan Strachan
The most appropriate tartan one should wear is that which is associated with your surname. If your surname is STRACHAN, or if you fondly associate yourself with Clan Strachan, you would subsequently wear the Strachan Family/Clan tartan.
The tartan was designed by Tony Murray in 1987. According to Kenneth Dalgliesh (Scottish World Tartan Society) it was first seen in 1999, and was registered in 2000. Prior to 5 February 2009, there were four main public tartan registries each having this Strachan Clan tartan registered. Today, the Scottish government's Register of Tartans has the Strachan tartan registered under STA ref# 2601.
According to a D.C. Dalgliesh representative, "The colours and thread count of the tartan are the same, and is only varied between these four tartans by the tones of each colour."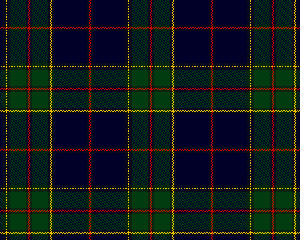 Strachan Family Tartan, Modern Sett
(Most popular version)
The Clan Strachan Modern Sett is shown above and used chemical dyes. Chemical dyes were first used in 1782 and provide deep and vibrant colours.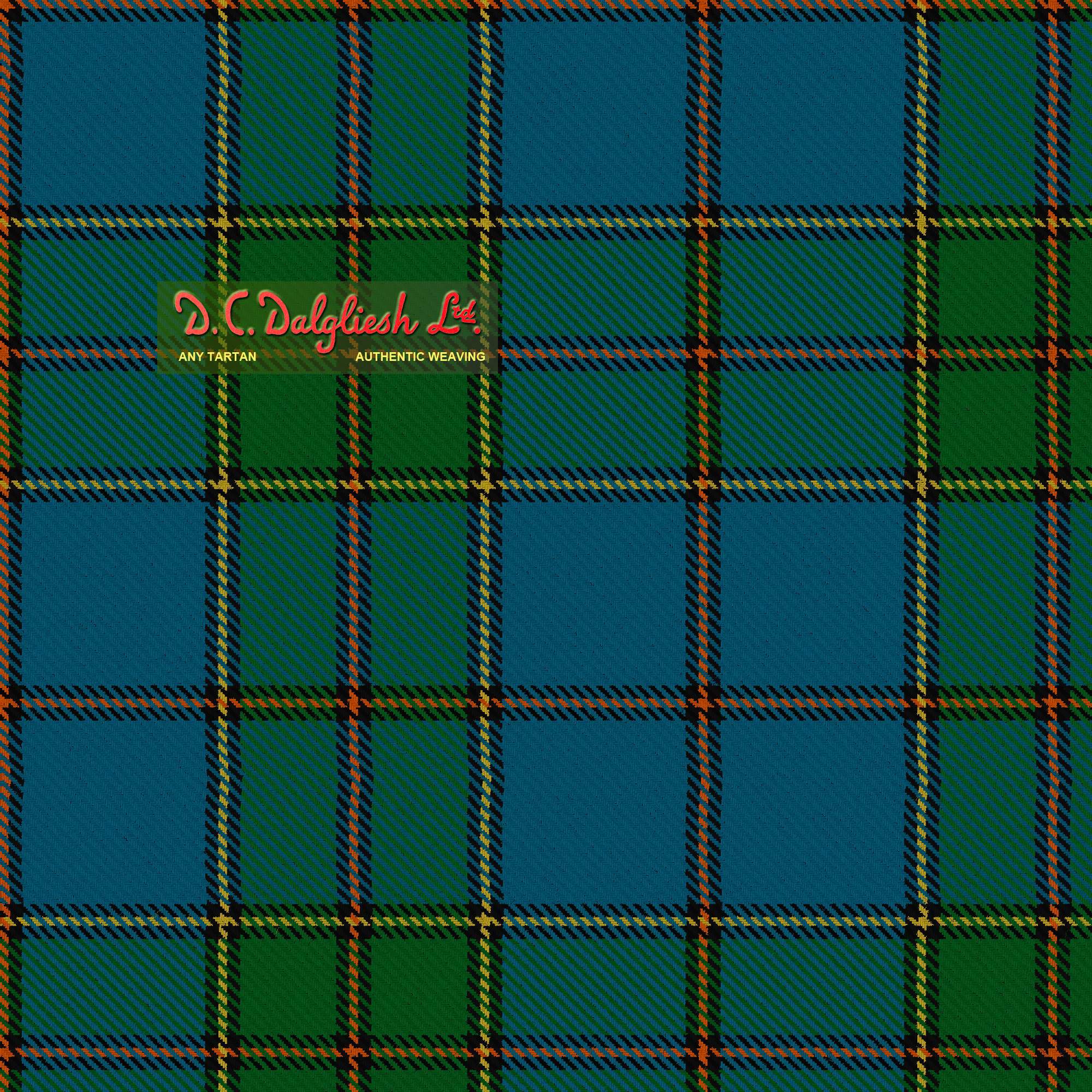 Strachan Family Tartan, Ancient Sett
The Ancient Sett uses vegetable dye, and this vegetable dye was used in plaids prior to Culloden. After the battle of Culloden, The Tartan and Dress Act of 1746 outlawed the tartan, and this was not repealed until 1782, nearly 36 years later.
Other dyes and setts are available for the Strachan tartan, and are as follows: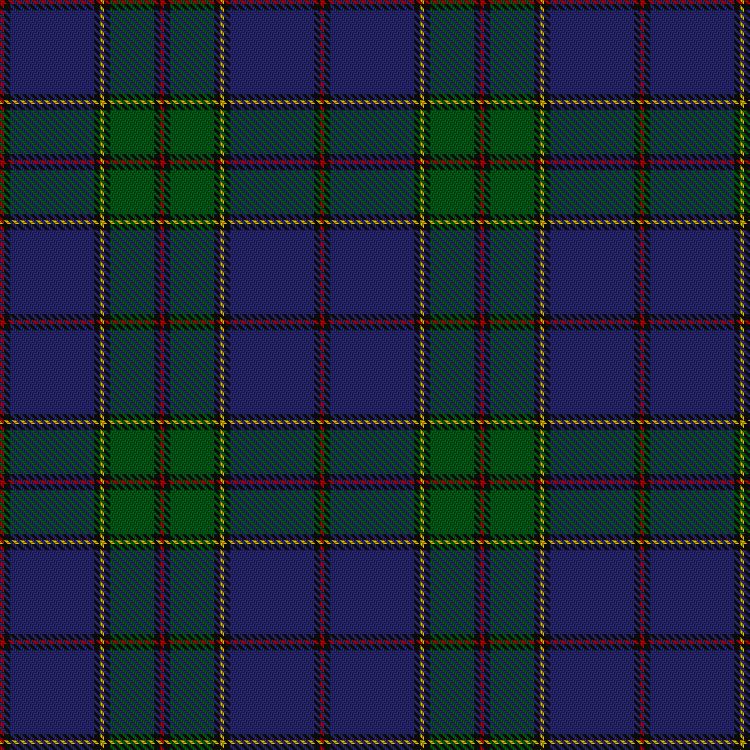 Strachan Family Tartan: Weavers Colours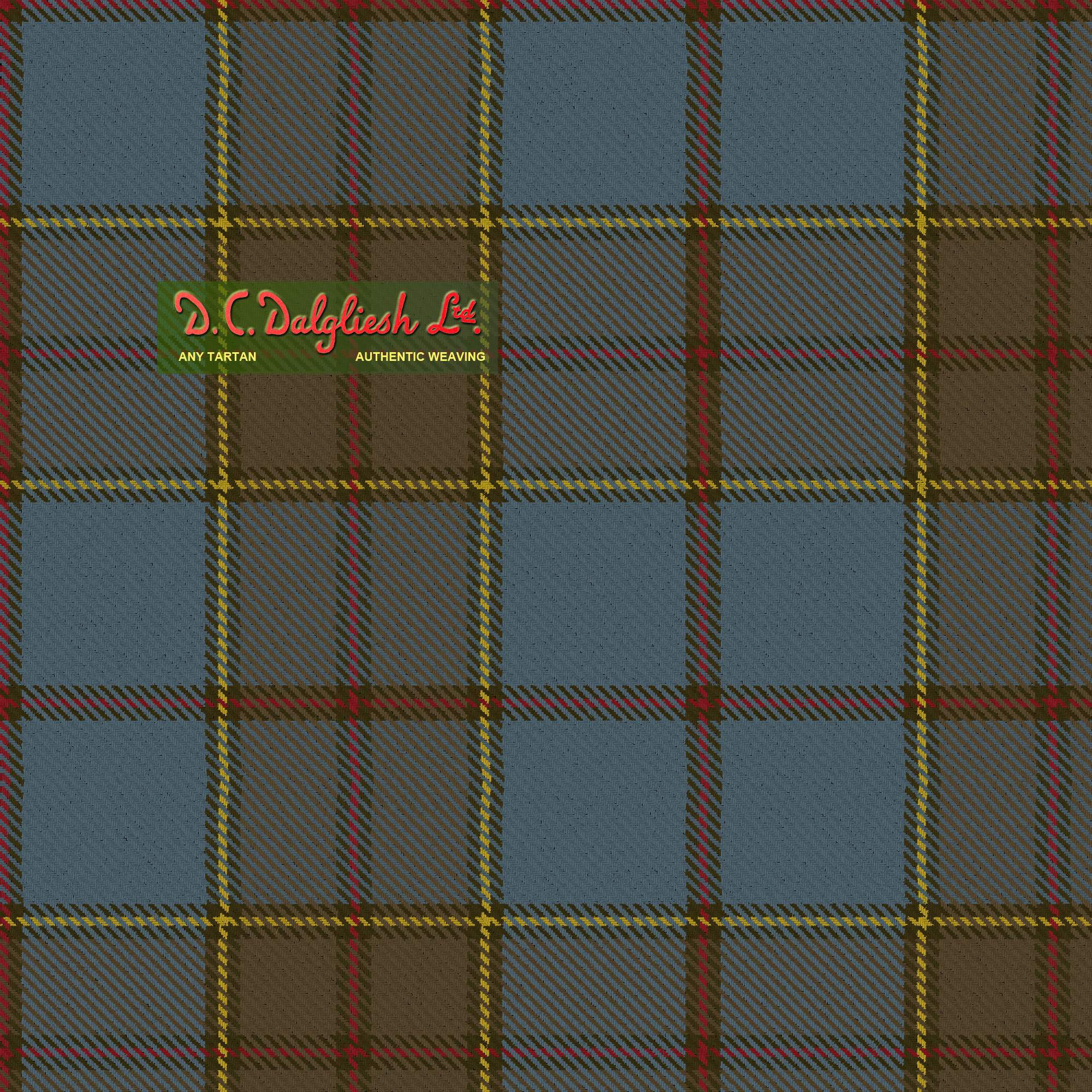 Strachan Family Tartan: Reproduction Colours
It became apparent to the Clan Strachan Society that many Strachan families wanted a varient of the Strachan tartan in a dark green pattern in order to reflect their family tradition of using the Mar Hunting tartan. Designed by Jim Strachan and Dennis Strawhun, this tartan is for both indoor and outdoor use, and carries a familiarity for those Strachan families who have traditionally used the tartan associated with the Tribe of Mar. The Strachan Hunting Tartan (shown below) carries small lines that reflect the traditional armorial colours of Clan Strachan. Dennis Strawhun will be starting the process of registering the tartan in early 2018, and once registered it will be made available to all clansmen.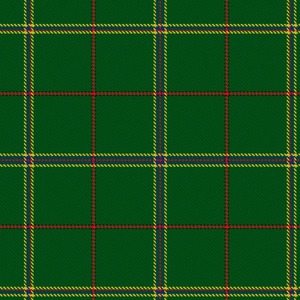 Clan Strachan Hunting Tartan (unregistered)
All Strachan tartans are sold online in the` Clan Strachan eStore, and are fabricated in Scotland. Also, available are kilts, trews, dresses, skirts, sashes and other highland garb.