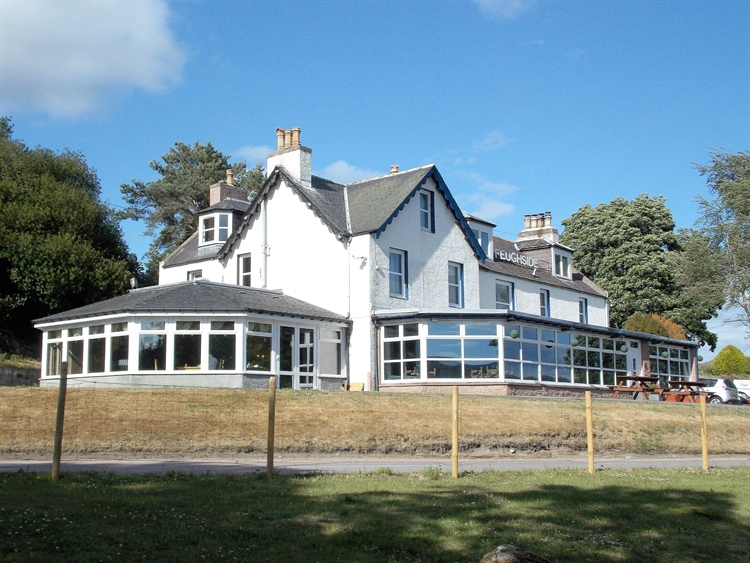 Donations of USD$250 or more made by September 15, 2021 will be included in the recognition stone.
Feughside
The Feughside is owned by the Clan Strachan Charitable Trust in Scotland, and currently leased to Rob Strachan, Clan Commander. Rob is currently operating the building as the Feughside Guesthouse.
The Clan Strachan Trust and the Society are together in the process of creating the Clan Strachan Heritage Lounge at the Feughside Guesthouse, which will act as a local tourist centre, house historical relicts pertaining to the local area and Clan Strachan, display Clan Strachan heraldry, and house rare books and other literary works. Also the Heritage Centre would be a venue for Rob to meet visiting Strachans (broadly defined), and provide a lounge for future Clan meetings and gatherings, as well as community events.
The Feughside was built in the 17th-century as a 9-bedroom inn, and probably replaced a previous inn at this same location (Pont 11). During the summer of 2020, the Clan Strachan Charitable Trust, in Scotland, with substantial support from the Clan Strachan Society and the international community, acquired the Feughside Guesthouse.
Clan Strachan Heritage Lounge Fundraiser
The Society (USA) and Trust (Scotland) are currently raising funds to furnish a Clan Strachan Heritage Centre. More will be announced in the near future.